Funding & CMA
Report Preparation
CMA means Credit Monitoring Arrangements. Specific format is provided by Bank referred as CMA Report / CMA Data wherein the past and projected financial performance of a business is compiled in a that format. It is compiled with all the required financial ratios and metrics to help Financial Analysts and Bankers to ascertain the financial health of a business. Most Bankers request a business loan applicant to prepare CMA report to understand the flow and application of funds in a business. A professionally prepared CMA report can improve the chances of obtaining bank loan.

Audited P & L A/c & Balance Sheet of at least last 1 year, estimates of current year & projections of next at least 2 years are provided to bank by the applicant along with Funds Flow Statement, Ratio Analysis, Comparative Statement of Current Assets & Current Liabilities & Statement of Maximum Permissible Bank Finance. Number of years for which data is required may vary from bank to bank. Even after getting the finance such data is required to be submitted to the bank periodically.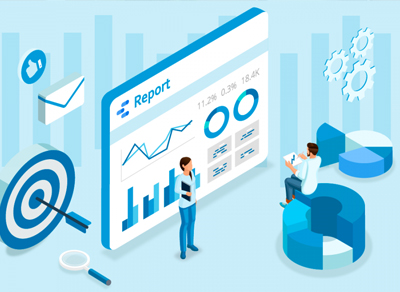 BESTCA helps in making CMA Report. Our Expert will assess your business profile, financial information and Terms and conditions related to loan based on that information and along with discussion with client, CMA Report is prepared and submitted.
Bookkeeping services are necessary for all businesses to ensure accurate operational / financial information. Such information is required by Management, Regulators, and Investors. Also, it is a legal requirement for any business to maintain an appropriate book of accounts to ensure that all relevant taxes are paid and tax filings are made on time. However, many small businesses do not have complete accounting departments and require external bookkeeping services. BESTCA provides you Accounting & BookKeeping Services for your business.
Here at BESTCA combines a team of experts to provide Best accounting & bookKeeping Services , systematized processes and procedures, and the very latest in accounting technology to ensure our clients receive the very best services to support their unique business needs.
Statements Covered Under CMA Report
1. Particulars of current & proposed limits
This document is a basic document which is to be provided by the borrower to the banker. This statement states about the existing fund & non-fund based credit limits, their usage limits and history. the statement also contain the proposed or applied limit of the borrower
2. Operating statement
This statement indicates the borrower's business plan showing the Current financial position and profit position for 3 to 5 years (depends)
3. Analysis of Balance sheet
This statement specifies the net worth position of the borrower for the future projected years and gives a complete picture of the financial position of the borrower.
4. Comparative statement of Current Asset & Current liabilities
This statement provides comparative analysis of the movement of the current assets & liabilities. Basically, this analysis helps to decide the capacity of the borrower to meet the working capital requirements and the actual working capital cycle for the projected period.
5. Calculation of Maximum Permissible Bank Finance (MPBF)
It shows the borrower's capacity to borrow money. This includes a calculation which indicates the Maximum Permissible Bank Finance.
6. Fund flow statement
The main objective of this statement is to capture the movement of the fund for the given period. it indicates the fund position of the borrower with reference to the projected balance sheets and MPBF (Maximum Permissible Bank Finance) calculations.
7. Ratio analysis
This statement provides key financial ratios for the Financial Analysts and Bankers use. The basic key ratios are GP (Gross profit) ratio, Net profit ratio, Current ratio, Quick ratio, Stock turnover ratio, Net worth, the ratio of Net worth to Liabilities, DP limit, MPBF, Asset turnover, Current asset turnover, Working capital turnover, Fixed asset turnover, Debt-Equity ratio etc.