GST
Refund
Processing of timely GST refunds will help businesses and facilitate trade through the release of blocked working capital funds. Under GST, the GST Council created a standardized system to process GST refund claims in a simple procedure for the taxpayers. The entire GST refund claim and processing are done online on the GST Portal. In this article, we look at when the GST refund can be claimed by taxpayers.


When GST Refund Can Be Claimed?
A GST refund claim can arise on account of:
Export of goods or services.
Supplies to SEZs units and developers.
Deemed exports.
Refund of taxes on purchase made by UN or embassies etc.
Refund arising on account of judgment, decree, order or direction of the Appellate Authority, Appellate Tribunal or any court.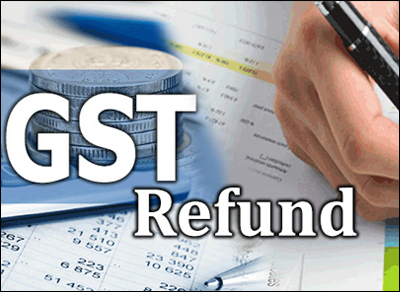 Refund of accumulated Input Tax Credit on account of inverted duty structure other than Nil rated or fully exempt supplies.
Finalisation of provisional assessment.
Refund of pre-deposit.
Excess payment due to mistake.
Refunds to International tourists of GST paid on goods in India and carried abroad at the time of their departure from India.
Refund on account of issuance of refund vouchers for taxes paid on advances against which, goods or services have not been supplied.
Refund of CGST & SGST paid by treating the supply as intra-State supply which is subsequently held as inter-State supply and vice versa.
Chartered Account Certificate for GST Refund
If a GST refund claim is less than Rs. 2 Lakhs, then a self-declaration of the applicant must be submitted to the effect that the incidence of tax has not been passed to any other person along with other documents listed below.

For GST refund claims exceeding Rs. 2 Lakhs, a certificate from a Chartered Accountant/ Cost Accountant must be submitted along with the documents below.