Business
Consultant
Business consultant , also known as management analysts, work in areas that include marketing, human resources, management, and accounting. Consultants helps improve companies by assessing weaknesses and recommending solutions. It is a process of determining an enterprise's objectives, strategies and projected actions in order to promote its survival and development. Business Consultant & Business planning typically has two key aspects, one focused on making profits and the other focused on dealing with risks that might negatively impact the business. A small business consultant works with clients on strategy, planning and problem solving, and helps clients develop business skills and knowledge. These topics range from designing a business model or marketing plan, to determining which marketing techniques to use and how to use them.
Benefits
1. Manage change:
With good planning process you regularly review assumptions, track progress, and catch new developments so you can adjust as per requirement.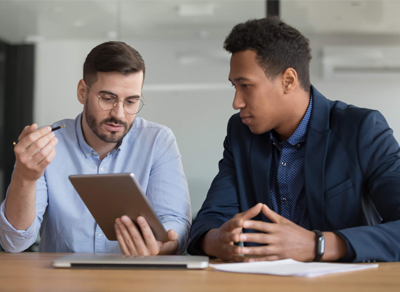 2. Strategic Focus: Startups and small business need to focus on their special identities, their target markets, and their products or services tailored to match.
3. Strategic alignment:Does your day-to-day work fit with your main business tactics? Do those tactics match your strategy? If so, you have strategic alignment. If not, the business planning will bring up the hidden mismatches.
4. Manage cash:Good business planning connects the dots in cash flow. Sometimes just watching profits is enough. But when sales on account, physical products, purchasing assets, or repaying debts are involved, cash flow takes planning and management.
Types of Business Planning
1.Business Plans for Start-Ups:These plans typically include information on the financial analysis of the business, the management team, the strategy of the business, various forecasts, the marketplace and the product or service offering of the organization.
2.Internal Business Plans: Any business plan you do not prepare with the intent to show an external investor or any other third party is known as an internal business plan. It is a plan for the internal management of the company usually in written form describing about the internal procedures.
3.Operational Business Plans:Operational business plans are prepared for use by the business operations itself, so they are strictly a type of internal business plan. They are also known as annual plans and include detailed information on deadlines, implementation milestones.
4.Growth Business Plans: It depicts out description of investment opportunities and then financial goals broken down quarterly and yearly.Eg: A marketing plan of how you will achieve growth. A financial plan to determine.